BOMAG has been developing, designing and building compaction equipment for 60 years. The aim is to make each new model generation a little better, more economical and productive than the previous generation.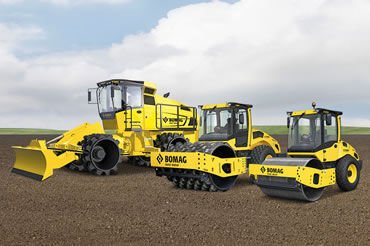 All construction projects have one thing in common: They require load-bearing subsoil. Which is why single drum rollers and soil compactors play a crucial part in the construction process.
Road construction is a complex task. That's why every paver is systematically designed for efficiency – regardless of the class and whether it is a wheel or chain version.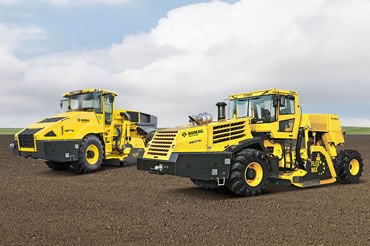 Soil stabilizers and recyclers handle every construction site to perfection. From car parks, roads, and landfill sites to industrial areas, major motorways, railway tracks and airports.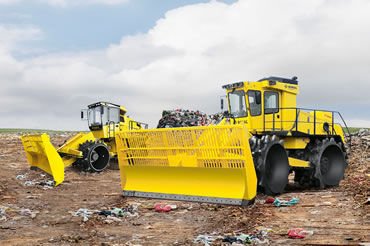 The basis for landfill site profitability is optimum utilisation of capacity, which means the best possible compaction of all waste materials. Refuse compactors achieve this.
BOMAG offers a wide range of innovative cold planers. BOMAG has set new technical standards, especially for ease of maintenance and milling technology. 
Every BOMAG machine incorporates the compaction experience of decades from tamper to multi-purpose compactors.
ABOUT BOMAG
BOMAG is the world market leader in the field of compaction technology and manufacturer of machines for the compaction of soil, asphalt and refuse. Stabilizers/Recyclers, milling machines and pavers round off their portfolio. 
Quality, quality and yet more quality. This is the cornerstone of everything they do, and nowhere more so than in manufacturing. Quality awareness and personal responsibility are key elements of their quality management. 
Total Quality Management (TQM) and the international DIN EN ISO 9001:2015 standard are further essential components of their approach to quality. Added to that are personal performance standards, value analysis, and rigorous component acceptance checks. Superior reliability on site: the payback on investment in people and quality. 
Bomag was founded in 1957 and now has 2,200 employees worldwide. You can learn more about our partner and the wide range of machinery on www.bomag.com  
Need help choosing the right BOMAG machinery?